The world's richest man and founder of Microsoft made his debut on photo-sharing platform on Friday morning from Tanzania. His first Instagram post is a slideshow of three photos from Tanzania under the username "thisisbillgates". The Microsoft co-founder is in Tanzania to inspect the work of Bill and Melinda Gates Foundation, which focuses on improving health and well-being and helping individuals lift themselves out of hunger and extreme poverty.
Gates is already on some social media platforms like Facebook and he joined Twitter since June 2009.
Check out his first post from Tanzania.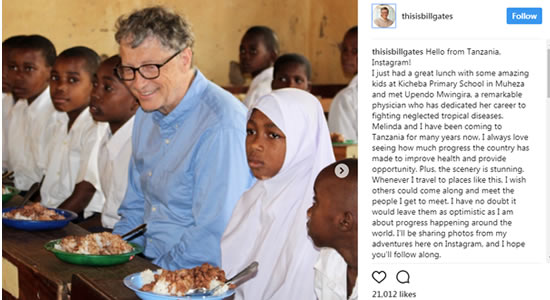 BLOG COMMENTS POWERED BY DISQUS