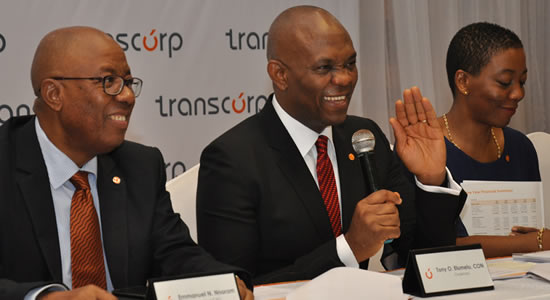 Shareholders of Transnational Corporation of Nigeria Plc (Transcorp) have commended the management of the company for their effort and resolve towards bringing the investment corporation back to profitability.

At the company's 12th Annual General Meeting in Lagos yesterday the National President, Association for the Advancement Rights Nigerian Shareholders, Dr. Faruk Umar, said that the management of the company kept to their words of delivering superior returns to the shareholders.

He stated: "The results we are considering today is very commendable. We have hardly ever seen a company that went from a loss position to a profit position by over 1000%. This is beyond impressive.