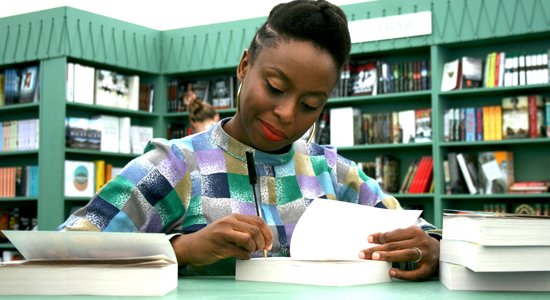 Nigerian Novelist Chimamanda Ngozi Adichie Nigerian novelist Chimamanda Ngozi Adichie has been awarded the 2018 PEN Pinter prize. She will receive the award at a public ceremony at the British Library in October, where she will deliver an address.

She was hailed by Harold Pinter's widow, the biographer Antonia Fraser, as a writer who embodies "those qualities of courage and outspokenness which Harold much admired".

Adichie was chosen by this year's judges: president of English PEN Philippe Sands; Antonia Fraser, historian, biographer and widow of Harold Pinter; writer and critic Alex Clark; poet, playwright and performer Inua Ellams; and Maureen Freely, chair of judges and trustees for English PEN.